OUR COMPANY
---
Expert Railing Contractors in Kelowna.
We provide quality craftsmanship and unmatched work ethic with every project.
---
Measure & Install
In-House
---
Unlike our competition, we measure your site ourselves without any middlemen. We do it all from sale to install, so our work is done correctly the first time.

---
Project Managers
& Installers
---
As both project managers & installers of this business, you can be assured our work is done with integrity and attention to detail on every project.

---
Locally raised,
Locally sourced
---
Being born and raised in Kelowna, we stand by our work and source our materials from local vendors.
---
Expertise &
Experience
---
We have years of experience in the industry. We've handled everything from smaller residential projects to large commercial developments.
Railings are some of the first things that people notice when visiting a home or business. Trust us to add some stunning lipstick and rouge to make a great first impression!
---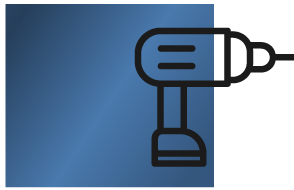 Sales & Installation
---
We work closely with multiple railing distributors and wholesalers, who supply us with premium engineered railing systems. Allow our team to help you select the best fit for your project. Interior or Exterior? Aluminum or Glass? There's no restrictions or architecture we can't handle, which helps us provide the perfect railing for any job.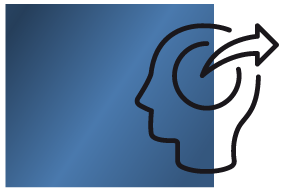 Expert Advice
---
As experienced professionals, we are available to homeowners and builders on how to best prepare their new deck for a safe & secure railing system. Our main concern is to ensure that our clients have all the support we can provide.
---
Safety First
---
As family men, rest assured your family's safety is a top priority.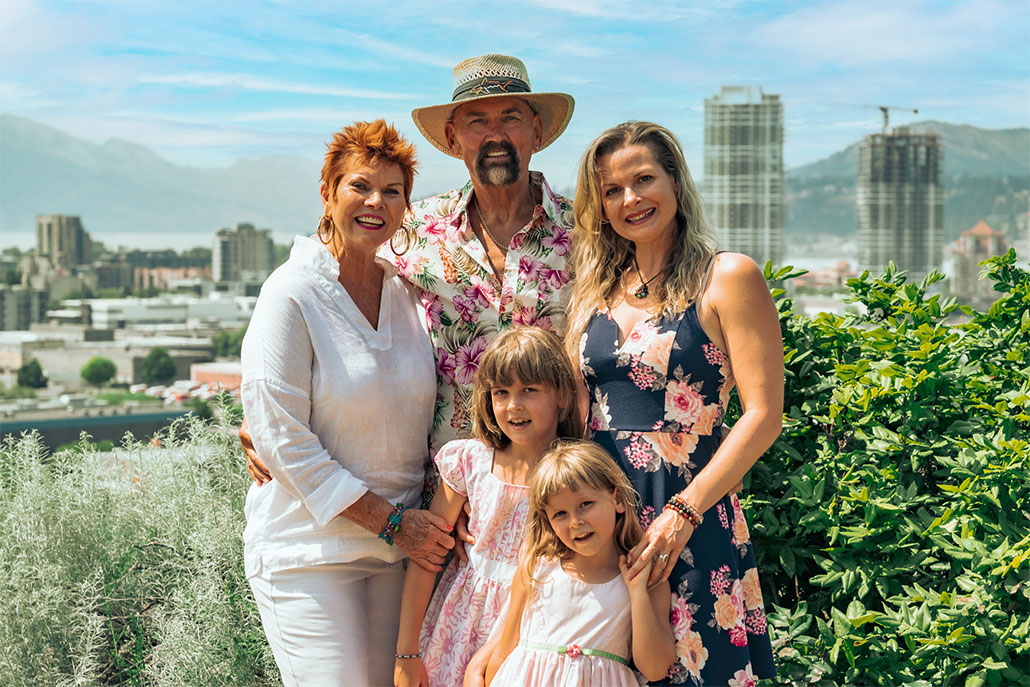 9
Standard
DK Colours
Our railings are available in a wide range of specifically selected colours to match your palette design preferences with ease.
At DK Railings, we strive to be the solution for all your railing needs. We hold ourselves accountable and are very good at what we do. Our team works with you from the moment you consider building until we shake hands on a job well done.
---
What Our Customers Are Saying
NEED ANSWERS?
---
Frequently Asked Questions
1
What is a Picket Railing System?
Traditional Picket Railing systems are a popular option for everything ranging from small balconies to expansive roof decks. They offer the most flexibility with an extensive range of options with choices of picket size, style, and top-rail alternatives.
2
What color posts can I choose from?
Our 9 traditional colours are carefully selected to match the majority of design palettes and make your selection process easy.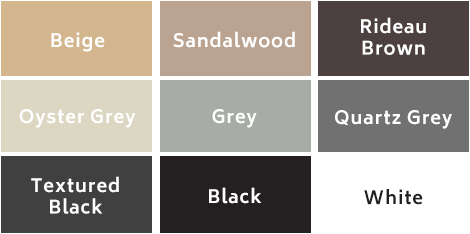 Please note
: Colours may not be an exact representation. To see true colours, please see actual material samples under proper lighting conditions. Should you require a colour outside of these options, we offer custom colour options - but please be aware
any custom colour jobs will incur added cost and time to powder coat correctly
.
3
What is the difference between 5mm and 10/12mm Glass?
Not only does a beautiful glass railing system provide a contemporary look and allow you to enjoy the view, but it also provides an element of wind protection. It acts as a barrier so that when you are lounging on your deck in any season, the breeze does not affect you like it would with a picket system. 5mm tempered glass is a more cost-effective solution and is used in our traditional, framed glass railing systems. 10/12mm tempered glass is a premium, luxury option that offers a more modern, uninhibited view.
4
What is the difference between Topless and Traditional Glass Railings?
Topless glass railing systems remove the top rail to avoid any obstacles in your line of sight. They are the best on the market for a sleek, luxurious appeal. Traditional glass railings are framed in on the top and bottom to provide extra stability and allows us to install a thinner sheet of glass.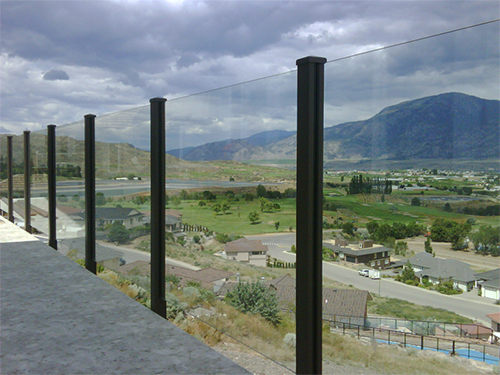 10mm Topless Glass System
5mm Glass System
Please be aware that some municipal building codes may dictate the use of a cap on top of the topless systems – and the codes are subject to change.
5
What is 'Fascia' mounting? How is this different than a standard mount?
Fascia mounting is a method of mounting your railing system to the edge of your deck as opposed to the surface. Attaching your railings to the fascia can be a alternative mounting solution in as it avoids penetrating the surface. It also adds the benefit of a slightly expanded deck area, since standard posts would be mounted on the surface.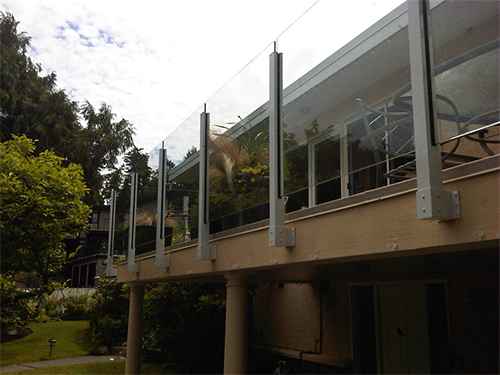 Fascia Mounted System
Surface Mounted System
6
Why use aluminum railings?
Aluminum is the absolute perfect material to construct railings. It is superior to wood in the sense that it will not twist or warp with exposure to moisture or sunlight, and it requires far less upkeep. It is also superior to other metals because it will not absorb any moisture, and therefore won't rust or crack. Aluminum is a lightweight and versatile material, which means it is easy to transition from different types of railing systems within the same job - so you could easily utilize a glass system on your deck, and transition seamlessly into a picket system down the stairs.
7
Should I add a sketch to my quote request?
Sure! If you have a sketch or are capable of making one - it will only add to the specificity of your quote. Feel free to just round to the nearest foot. Here's a sample of a simple sketch that would be perfect to include:
"There is no Traffic on the Extra Mile, where DK and Associates choose to be."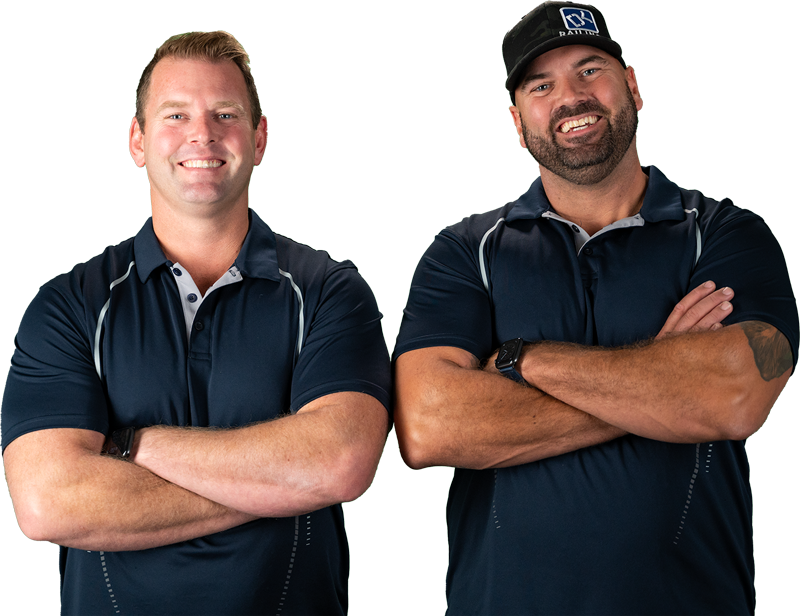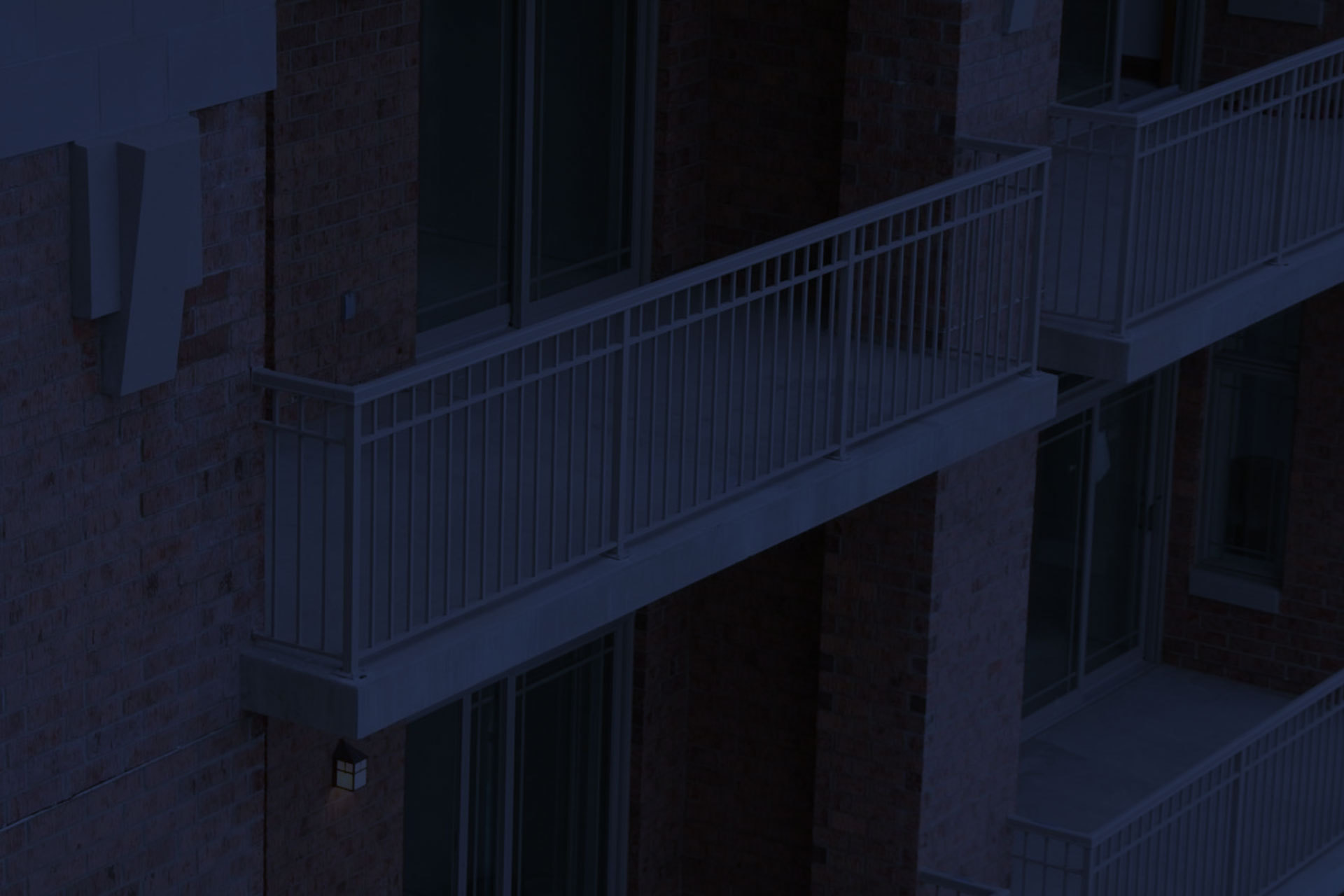 Still have questions? Contact us here, and we'll get back to you as quick as we can.