About Us
We work with clients across the Okanagan offering a wide selection of railing options for your residential or commercial job. Our quick quote turnaround time, competitive pricing, realistic timelines and a highly skilled crew is what keeps our clients coming back with every new build.
---
Measure & Install
In-House
---
Unlike our competition, we measure your site ourselves without any middlemen. We do it all from sale to install, so our work is done correctly the first time.

---
Project Managers
& Installers
---
As both project managers & installers of this business, you can be assured our work is done with integrity and attention to detail on every project.

---
Locally Raised,
Locally Sourced
---
Being born and raised in the Okanagan, we stand by our work and source our materials from local vendors.
---
Expertise &
Experience
---
We have years of experience in the industry. We've handled everything from smaller residential projects to large commercial developments.
12mm Glass Railings
Our frameless 12mm glass railing system features a surface or fascia mount with 18 inch high posts allowing for an unobstructed view of the outdoors.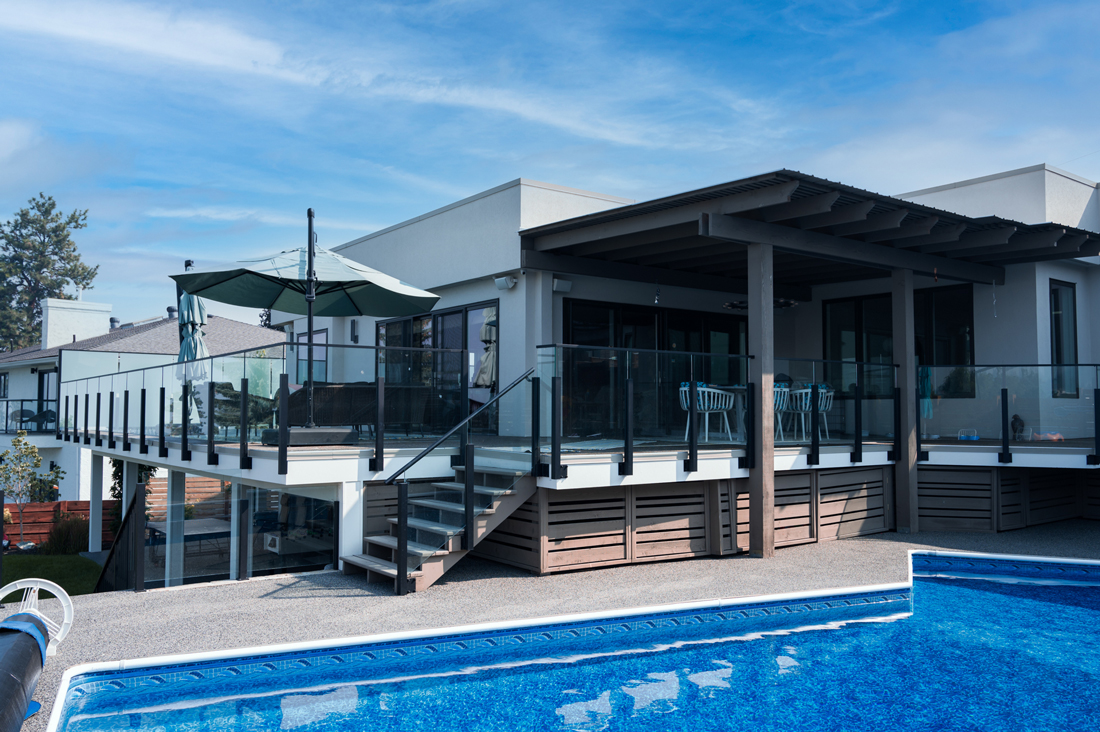 5mm Glass Railings
Our 5mm glass railing system is supported by a surface or fasia mount perfect for a clean, modern look around the deck.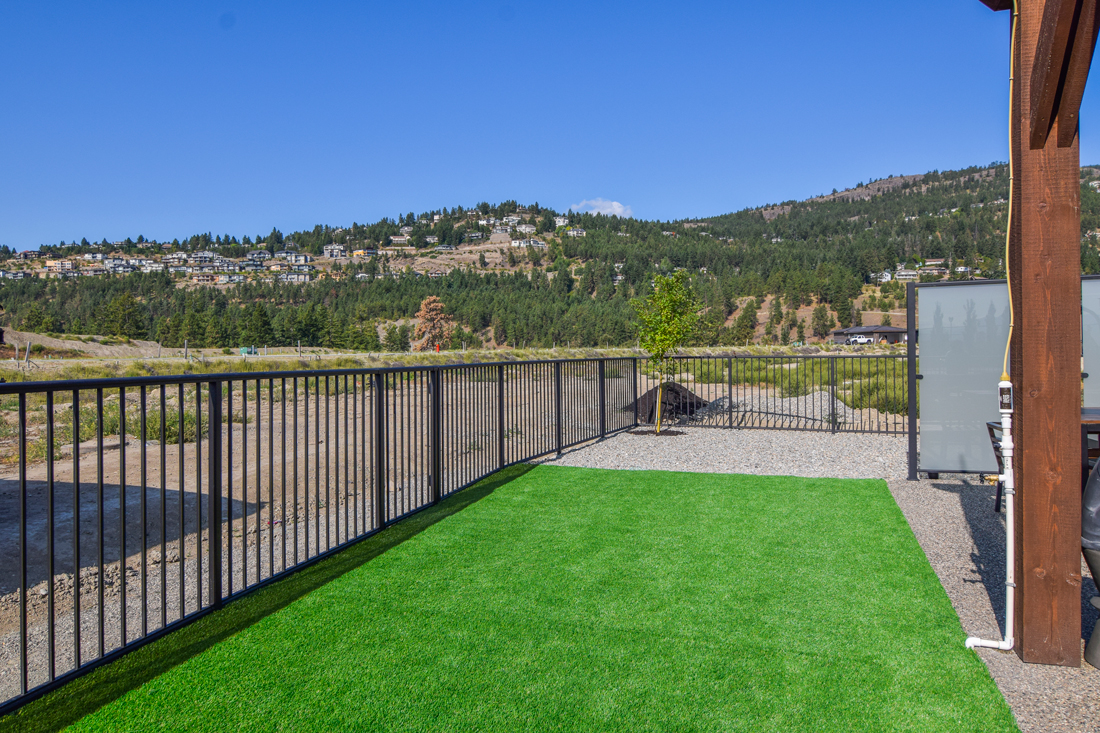 Custom Railings
We know that not every building is the same which is why we offer a wide variety of custom glass or aluminum railing heights to meet specific railing codes including 36in, 42in, 48in and 72in.
---
Safety First
---
As family men, rest assured your family's safety is a top priority.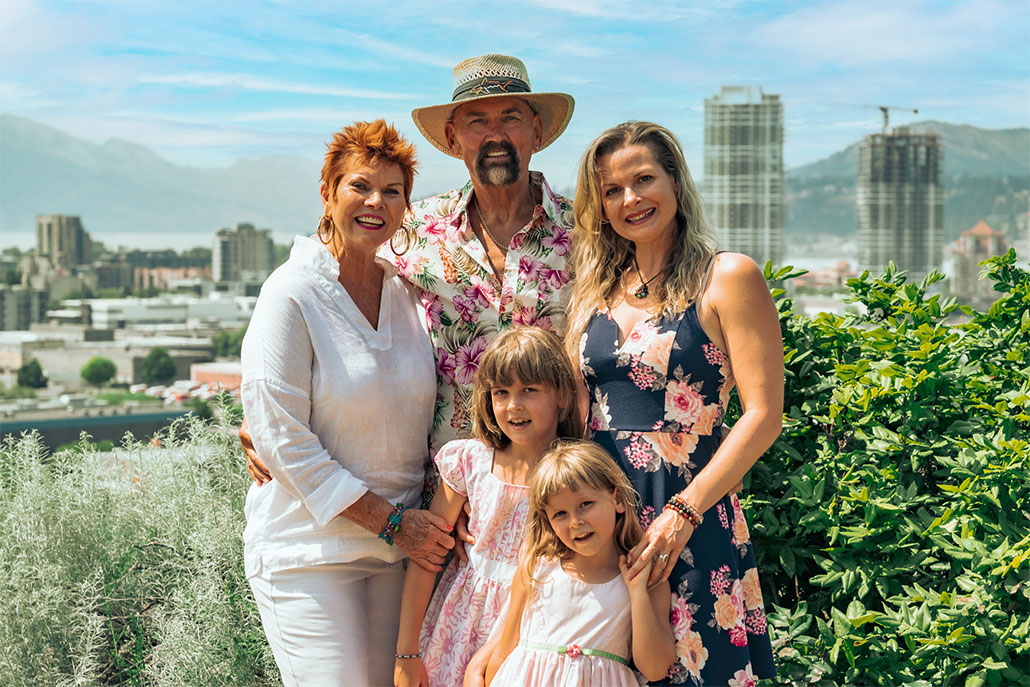 9
Standard
DK Colours
Our railings are available in a wide range of specifically selected colours to match your palette design preferences with ease.
TESTIMONIALS
---
What Our Customers Are Saying
We pride ourselves in being the premier railing company in Kelowna and the surrounding area
having established relationships with builders and developers across the Okanagan.
Dax and Ty are just fantastic to deal with!
Dax and Kaid of DK Railing are very good. I really would like to recommend their company to everyone. I would say they are very professional and they know well what they are doing. I hired them to do the railing around our facilities, due to a competitive price and good google reviews, and I had a great job delivered!
Rafael Tavares
2021-08-23
I can't say enough about their product! We just love our aluminum fence they installed in our backyard. Dax and Kaid were professional and the installation was absolutely perfect. A great team and I would highly recommend them to any of my friends. Thank you, your fence has just enhanced our backyard and we couldn't be happier.
Sheila Goldsmith
2021-08-09
Dax was very prompt and helpful in creating the quotation for our railing, which was complete and competitive. Kaid and his crew where terrific to deal with on the installation. They came when they said they would, were flexible in their scheduling to meet our needs and went out of their way to ensure that we were completely satisfied with the project. I wouldn't hesitate to recommend them to friends who are looking at replacing or installing new railing systems.
Dax and Kaid of DK Railing are just the best! At every turn, they went above and beyond in terms of service and quality of workmanship. Dax in particular, was incredibly helpful in the planning process and my countless questions were always patiently handled with great humour. Kaid's installation was just perfect- and that compliment is coming from a fussy perfectionist. I can't say enough about this epic team of true professionals!!
Mary Ann MacIntosh
2021-06-28
I am extremely happy about the work that DK Railings did to my outdoor staircase. They were super nice guys to work with, the 2 brothers and their team, timely and flawless execution. They make my backyard look even better by installing railings like the rest of the house. I highly recommend them.
Alexandre Brabant
2021-06-22
We had DK railing come to install a custom 36" deck railing with 2 gates (lower deck). They were responsive, efficient, and professional. The quality of the work was excellent. We were especially impressed with their problem solving due to our deck not being level. We were happy that they could accommodate this to ensure that our railing is straight! Really appreciate the excellent workmanship, quality, and overall experience.
Mirza Jusunovic
2021-06-12
Kaid, Dax and the team did a great job with my railings for a very fair price. I would not hesitate to recommend them or use them again.
Evita Mcconnell
2021-05-12
Dax & crew were very receptive to trying something they hadn't done before. Also, with everyone being so busy, I appreciated the fact that they would take take on, what for them, must have been a relatively small job. Thanks,
DK Railings far surpassed our expectations with their attention to detail and service. Don
Don Sutherland
2021-04-25
"There is no Traffic on the Extra Mile."
- DK and Team