WHAT WE DO
---
About DK Railings
We work with builders, developers and contractors across the Okanagan offering a wide selection of railing options for your residential or commercial job. Our quick quote turnaround time, competitive pricing, realistic timelines and a highly skilled crew is what keeps our clients coming back with every new build.
---
12mm Glass Railings
Our frameless 12mm glass railing system features a surface or fascia mount with 18 inch high posts allowing for an unobstructed view of the outdoors.
10mm Glass Railings
We provide a surface or fascia mount system and 30inch posts for all our 10mm glass railing systems. A popular choice for an unobstructed view around your residential or commercial deck or pool area.
5mm Glass Railings
Our 5mm glass railing system is supported by a surface or fasia mount perfect for a clean, modern look around the deck.
Aluminum Picket Railings
Our aluminum picket railing systems are a safe, clean, durable and cost effective railing option for residential and commercial clients. A popular choice for store fronts and outdoor restaurant patios.
Custom Railings
We know that not every building is the same which is why we offer a wide variety of custom glass or aluminum railing heights to meet specific railing codes including 36mm, 42mm, 48mm and 72mm.
TESTIMONIALS
---
What Our Clients Are Saying
We pride ourselves in being the premier railing company in Kelowna and the surrounding area having established relationships with builders and developers across the Okanagan.
Dax and Kaid are very friendly and knowledgeable. There service and product is second to none. Will not hesitate to use them on all my upcoming jobs!

Dax and Kaid Olafson (DK Railings) are our number one dealer in the Okanagan. We have dealt with them for many years and truly value their patronage, perseverance, work ethic and quality finishing and installation. The nicest guys you'll ever meet.

Very happy with the way our railings turned out on a BC Housing project in Kelowna. High quality railings, and a fast, efficient install. Thanks again guys!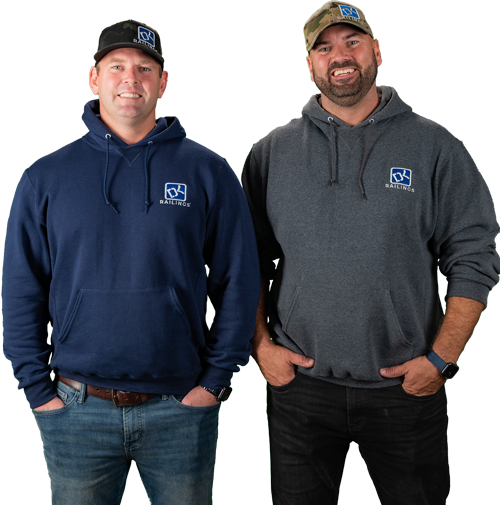 CONTACT US
---
Let's Discuss Your Build
For all contracting inquires please give our project coordinator Dax a call at 250-863-2394
or fill out our form below and we will be in touch soon.